Rich Shipe, pastor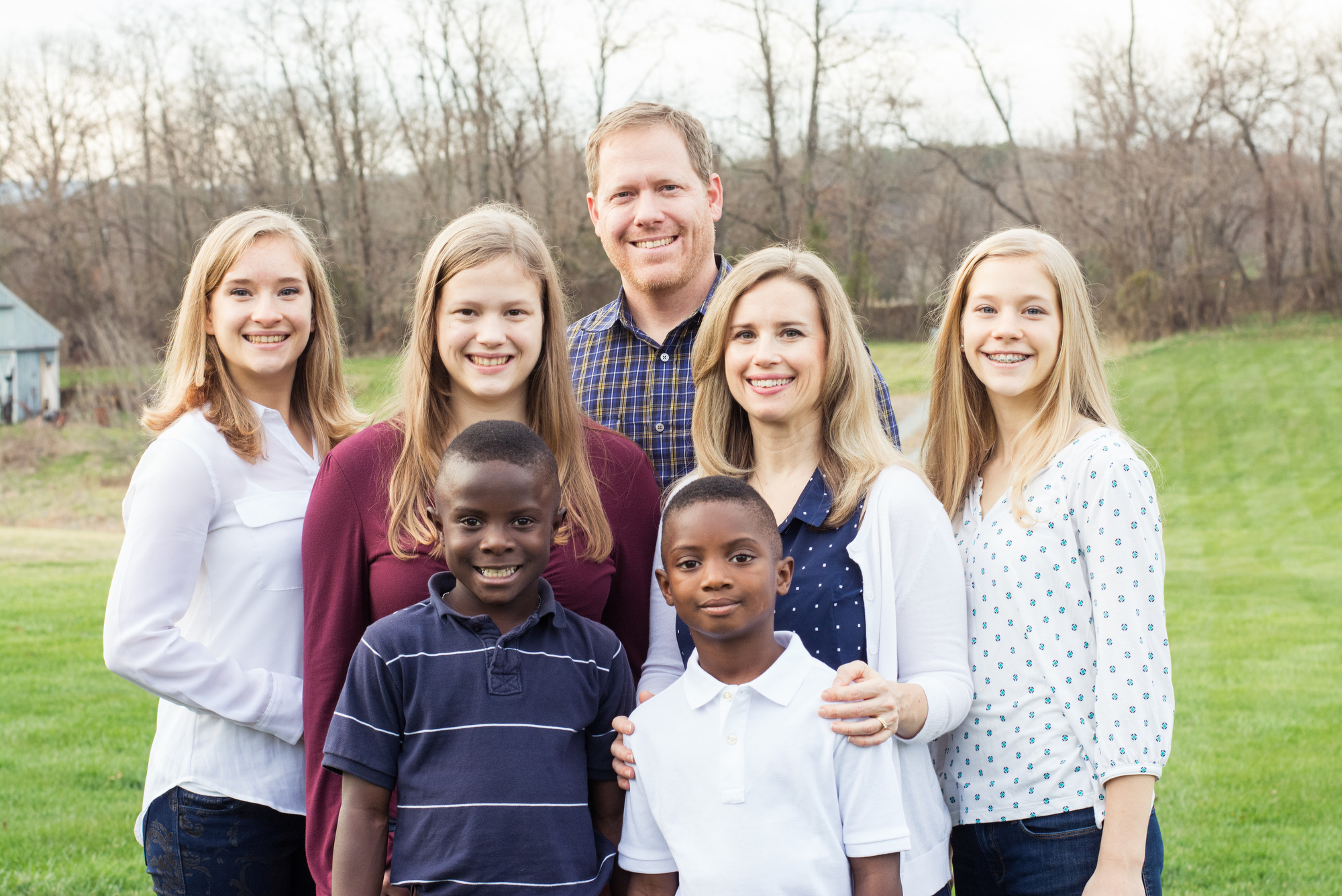 from left: Emma, Rachel, Christy (wife), and Allie. Aslin and Makenson in front
Rich Shipe and his wife Christy had the privilege of growing up in families that loved Jesus and have both followed Christ from a young age. Both have lived in Loudoun County since their early teens and have raised their five children here. After working in the world of politics and non-profits, Rich decided to pursue the pastorate and served as the associate pastor at Blue Ridge Bible Church in Purcellville for eight years. He received his Masters in Christian Leadership from Dallas Theological Seminary in 2016 and completed training in church planting at the Harvest Training Center in Chicago.
Michel van Essen, worship leader
Photo and bio coming soon.
Harvest Elders
We will follow the biblical direction to be an elder-led church.
Rich Shipe
Brian Smith
Jeff Stocker